.. THE OPENING OF THE WELLAND CANAL AND BEGINNING WELLAND'S FIRST  RAILWAY
An Old Time Wellander Tells an Interesting Story of the Early Days
[Welland Telegraph, 24 October 1911]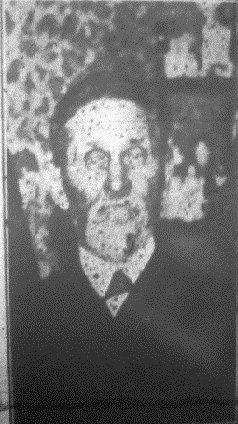 If time in its flight could turn back seventy years and you could have a look at the site of what is now the town-the coming city-of Welland, you would see nothing but farm lands, dreary and desolate.
             If you-but you cannot do the impossible, so the best thing is to learn a little of early Welland from the only man who has lived here all that time, from a man who plowed the soil where the street car tracks are now being laid.
             There may be older men in Welland than Jacob Ryan, who lives on the corner of Church and North Main Streets, and who in his eighty-fourth year is as bright as a man twenty years his junior, but they have not watched Welland grow from nothing but farm lands to one of the best known towns in Canada.
A LIFE-LONG RESIDENT
Mr. Ryan has lived in the vicinity of Welland and in the town of Welland all his life, and he remembers it as a farm, as a village, as a town and as it was before it began to get growing pains. And there is no man in Welland today who is prouder of his own town than Mr. Ryan.
A GREAT TRANSFORMATION
             This old man has watched the first houses go up; he has seen the first railway line as it was laid into Welland; has seen the first boats pass through the Welland Canal; has witnessed the laying out of the streets, and best of all was employed in the first industry Welland had, a saw mill on the north bank of the Welland river. The first Welland Canal was built during his time and it was also enlarged while he resided here.
             From a dark hole with a few dim gas lights burning here and there, and coal oil in the homes, he has witnessed the advent of electrical power. From the oxen teams and wooden roads he has witnessed the new era of macadam and automobiles. You, of course, have heard of all these things, but you are living in the present age and the only knowledge you have of early times is that which you gleaned from the lips of others. How different from the days gone by is the Welland of today with its many factories.
FIRST WELLAND CANAL
             Reclining back in his easy chair, he told of living in Wainfleet township from the year he was born, 1827, until the age of eight or nine when he with his parents moved to Crowland, just outside of what is now the town of Welland. There he resided until about twenty years of age. During this time the first Welland Canal was built and he had frequent chats with Hamilton Merritt, who designed the scheme. Before the canal was built two farmers owned all the land which now comprises Welland. Their names were McFarland and Griffith, and Mr. Griffith had a log house near where the Court House now stands.
             When the canal was enlarged the first time, a few houses were erected here and there in the mud, planted as it were.
             The first canal, according to Mr. Ryan's memory, was a mere ditch. The aqueduct for this canal was of wood only, and built only high enough over the river so that row boats and canoes could pass under it.
             "When the first boats went through the Welland Canal my father brought us children to Aqueduct as the place was then called to see them. They were only sailing vessels of very small proportions for the canal was very small."
             Mr. Ryan says that the Welland Canal had its first outlet into Lake Erie at Port Maitland and that the boats instead of going to Port Colborne as at present went up the Feeder to Dunnville. Dunnville at that time was larger than Welland.
HIS FIRST JOB
             When Mr. Ryan was twenty years old he secured his first job, that of millwright in a saw mill owned by a man named Sealey. The mill stood where Rounds' planing mill is now located. There was a great deal of forest in this part of the country at that time, practically all the surrounding country being covered with trees.
MERRITTSVILLE
             Mr. Sealey, who owned a planing mill here, changed the name of Welland from Aqueduct to Merrittsville about this time.
FIRST RAILROAD
             "The first railroad which passed what is  now Welland was the Grand Trunk," said Mr. Ryan. "There was no bridge over the river near here, but there was a sort of a crossing several miles down toward Port Robinson."
             "Do you see those trees on Merritt Street?" he asked, leading his interviewer to the verandah and pointing to a number of tall poplars on Merritt Street. "I planted those and well do I remember the day. It was the day when Townsend, the noted murderer robbed Jacob Gainer near Welland, and shot Charles Ritchie at Port Robinson, later making his escape."
             Asked for particulars of the famous Townsend case, Mr. Ryan told what he remembered of the noted robbery and murderer. Townsend started his career of crime at Cayuga where he murdered a man named Nelles, who had caught him in the act of burglarizing his store, and had locked him in. Townsend demanded to be freed and when his captor refused, he shot him dead.
             "The next day," continued Mr. Ryan, "I was setting out those trees when Jacob Gainer came into the village to say that he has been robbed of his money by this man. A number of men organized into a band and went to Port Robinson to capture him. He was eating his supper at a hotel, so they waited outside. When he came out, Charlie Ritchie, who was constable, laid a hand on his shoulder and said, "You are my prisoner!" Townsend warned him that he better take his hand off but Ritchie refused, whereupon he sent a bullet through the constable's head and made his escape. Many men stood around but they were too frightened to assist the constable or to try and recapture the man.
             Some time later, he, or a man believed to be him, was arrested in Cleveland and brought here to face trial. He denied that he was Townsend and fully as many people swore that it wasn't him, as those who swore it was him. After a trial lasting eleven days he was acquitted. His trial took place in the Court House here."
FIRST HOTEL
             The first hotel in Welland, said Mr. Ryan, stood where C.J. Page now has his electrical office. It was called the Sherwood. The next one was______.
             "I remember well when the Court House was built. The contractors, Burgar and Henderson, failed in their contract and the county had to finish their work.
             Welland's flour mill was located at the end of where the old wooden aqueduct now stands. It was owned by a man named Phelps. At that time the road along the river was Welland's only street."
             Mr. Ryan helped build the present stone aqueduct and remembers well when the Government maintained a guard on it to prevent dynamiters from blowing it up. The construction work occupied three years time.
             Geo. Hanna is about the only other man in Welland anywhere the length of time that Mr. Ryan has made this town his home.
PAID TAXES SINCE 1853
             Welland's treasury has received taxes from Mr. Ryan since 1853. He is the oldest taxpayer in Welland and remembers well every Council which has governed the town.
             The fourth house in what is now the populous Sixth Ward was built by him. In those days land was cheap, selling inside the town limits for one hundred dollars an acre.
             Mr. Ryan's ancestors did their part in building up the country and fighting for its defence. His grandfather was shot at the Battle of Queenston heights and his father went through the McKenzie rebellion.
             "Do you remember the McKenzie rebellion?" he was asked.
             "Yes sir. I remember the McKenzie rebellion distinctly. Many soldiers were taken up through the canal in old boats and scows during the time of the fighting."
             The picture of the oldest Wellander, as he deserves to be termed, is reproduced on this page. It was taken several years ago.
[See related OBITUARY: Ryan 1915 jacob death]