[Submitted by B, October 2014]
I love travelling by water with its mesmerizing pull and constant changing voice. I have had the chance to spend time on many of Ontario's ferries and always find the ride exhilarating. My late father occasionally spoke about his journeys from Crystal Beach to Buffalo on The Canadiana. It was during his youthful years when he would travel to the big city to admire the sights and attend the live shows. Beer was cheap and the ticket return was 50 cents. I have no recollection of his mentioning having danced the night away to the music of the big bands on board the ferry or promenading on the hardwood deck, but being extremely reserved, he most likely just quietly enjoyed the short trip across the lake. Living with his family on a farm in Stevensville, this was probably a great Saturday night adventure for a young man. When the Canadiana was sent to Ramey's Bend for dismantling, we took the opportunity to say good-bye.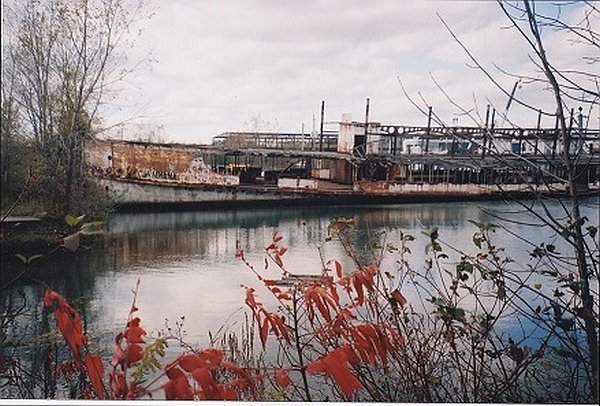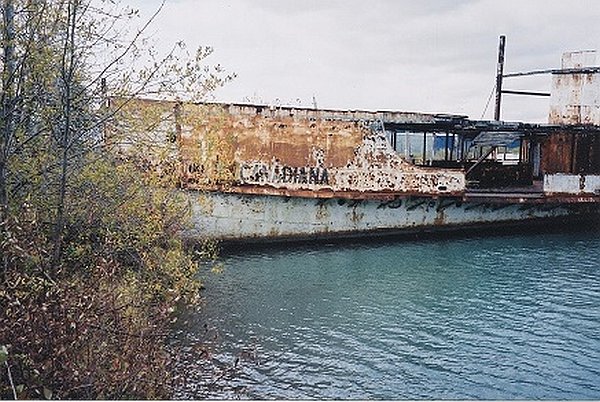 The Canadiana, launched in 1910, carried commuters who worked in Buffalo and patrons of the amusement park, Crystal Beach, Ontario across the Niagara River. Towed to Ramey's Bend in Port Colborne, the ferry met its fate at the end of April 2004 when it was cut up for scrap due to a lack of funds for its restoration.
For anyone wanting to investigate the Fort Erie Greater area more fully, plan to visit the Fort Erie Museum at www.museum.forterie.ca
They have a great seating area, hundreds of archival files and a wonderful staff to assist you in answering any questions you might have.